ProductContent
SENA 3S Plus Universal - Bluetooth Communication Headset
$
99.00
$99.00
You Save:

$0.00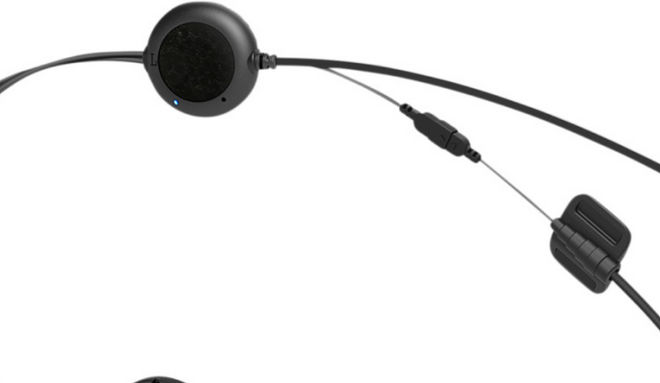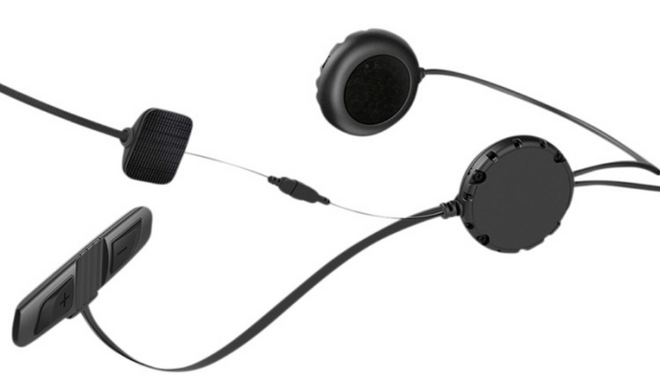 SENA 3S Plus Universal - Bluetooth Communication Headset
$
99.00
$99.00
You Save:

$0.00
Product Description
Description
MAXIMUM AUDIO EXPERIENCE WITH A MINIMALIST DESIGN
Unassuming, yet proven sound. The 3S Plus Universal headset utilizes Bluetooth® 4.1 to deliver incoming and outgoing audio for music, phone calls, GPS directions, and intercom conversations with a passenger or a riding companion up to 400 meters (0.25 miles) away. Voice prompts available in 11 languages keep you apprised of the headset's functions. Simple, elegant, and powerful with everything you need… and nothing you don't.
A SLEEK INTERCOM WITH EXTERNAL 2-BUTTON CONTROLS
The unified speaker construction of the 3S Plus Universal lends itself to simplicity and efficiency, and is able to be applied to a wide variety of helmets. With the sleekest external controls available for full or open-face helmets, the two-button control module attaches to the helmet's shell for easy control access and a minimalist look. Included with the 3S Plus Universal are two wired microphone extensions. 
BE HEARD, NO MATTER WHERE YOU ARE
The 3S Plus Universal boasts HD Intercom, providing superior audio clarity over the 2-way intercom on the road. Advanced Noise Control also helps filter out the busy sounds of the highway so your voice remains crystal-clear over the intercom. This Bluetooth headset allows up to eight hours of talk time on a single charge and seven days of standby time. Charging the headset is easy thanks to the new USB-C connection
The 3S Plus Universal headset utilizes Bluetooth® 4.1 to deliver incoming and outgoing audio for music, phone calls, GPS directions, and intercom conversations with a passenger or a riding companion up to 400 meters (0.25 miles) away
This Bluetooth headset allows up to eight hours of talk time on a single charge and seven days of standby time
The 3S Plus Universal is able to be applied to a wide variety of helmets, the two-button control module attaches to the helmet's shell for easy control access and a minimalist look
Charging the headset is easy thanks to the new USB-C connection
Included with the 3S Plus Universal are two wired microphone extensions. Select between standard and boom microphone for your best fit
Speaker drive unit: 23 mm - thickness 4.3 mm
Boom Microphone: length 120 mm
Wired Microphone: length 180 mm
Let customers speak for us