ProductContent
Icon Airflite Peacekeeper Helmet - White
$
330.00
$330.00
You Save:

$0.00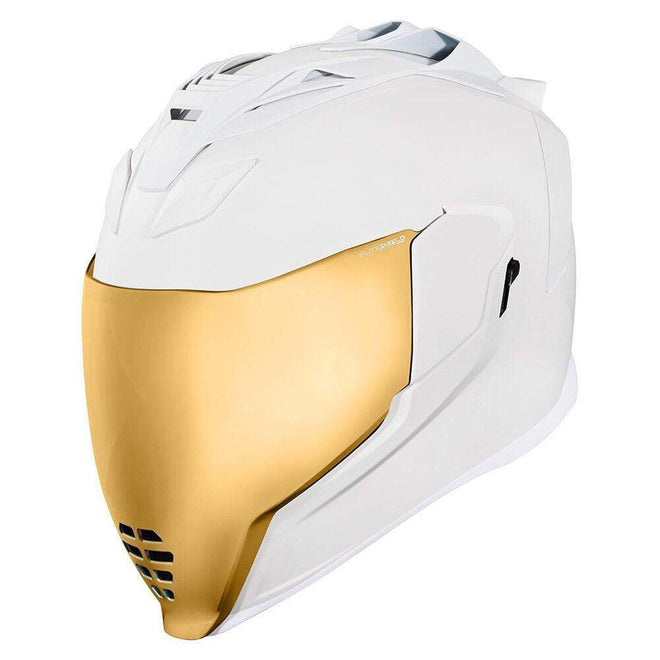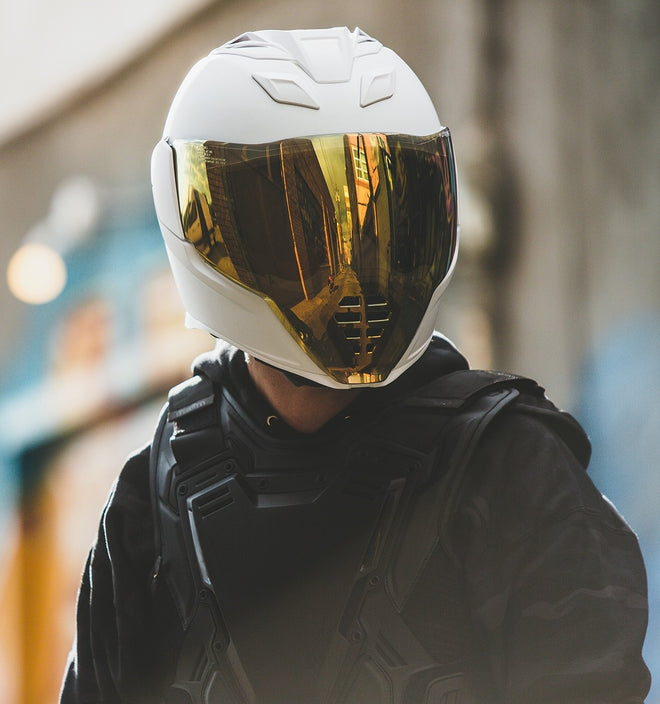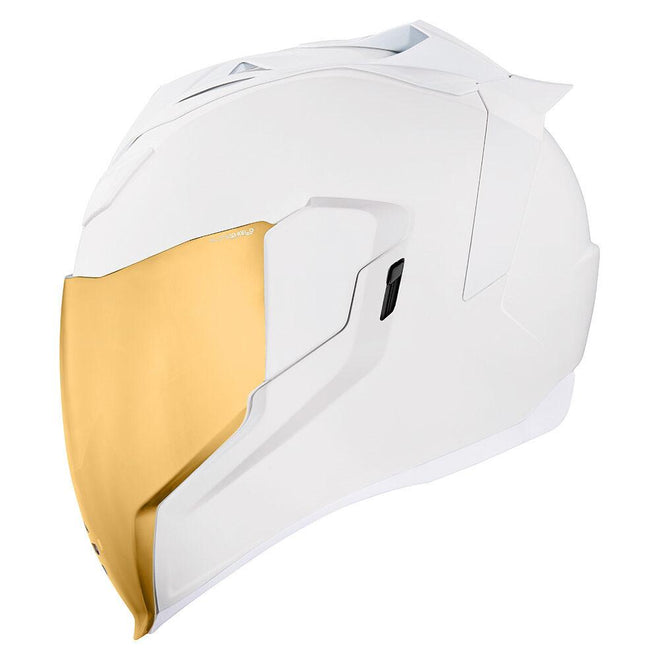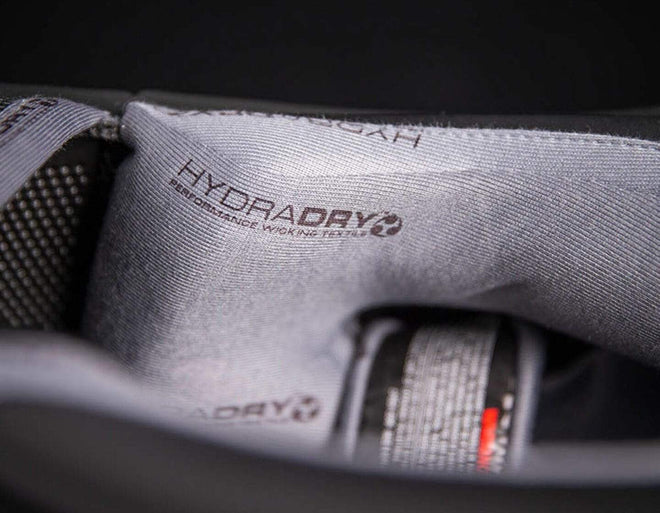 Icon Airflite Peacekeeper Helmet - White
$
330.00
$330.00
You Save:

$0.00
Product Description
Description
GUARDIAN OF THE GOURD, KEEPER OF THE CRANIUM
Conflict prevention is always the preferred route, but sometimes conflict finds you. In times of crisis and unrest, the Airflite™ Peacekeeper defends outlaws and lawmen alike. Guardian of the gourd, keeper of the cranium, there's no hope for those who breach the peace.

WORLD STANDARD
Meets DOT FMVSS 218 (US), ECE 22-05 (Europe), & PSC (Japan) Helmet Safety Standards. Does not ship with PSC certification stickers unless purchased from an authorized dealer in that country.
SHIELD/ACCESSORIES
Includes Clear & RST Bronze Fliteshield™. Includes Dark Smoke Dropshield™. Includes Airflite Airfoil SB™.

The Airflite has not one, but two shields. The unique quick-change fog-free shield keeps debris away from your money maker, while the internal interchangeable drop shield has the sun in check. No more swapping shields for cloudy or sunny days. Just reach up, flip the switch, and ride forever.
LINER
Removable HydraDry™ moisture wicking liner.

The removable sweat wicking Hydradry™ liner provides a snug and contoured fit. Air from the vents is channeled between the comfort liner and the protective,energy absorbing EPS foam liner to create a nearly perfect rider-focused interior. The airflow works in conjunction with the Hydradry™ liner to effectively reduce heat build up. Combine that with superior venting and a removable breath deflector which creates a nearly perfect rider-focused enclosure.
SHELL
Injection molded Polycarbonate shell for strength.

The helmet's ventilation system consists of strategically placed air vents, intakes, air channels and exhaust ports. The oversized chinbar intake enhances airflow, keeping you cool by routing air where you need it most. A decrease of both drag and weight was achieved by sculpting the traditional neckline of the Airflite to avoid jacket or suit interference.
AWESOME
Got one for the wife and myself. Both of us can fit in small & medium sized helmets, just depends on the brand. If you are not sure which size to go with, I recommend choosing the bigger of the 2 sizes you are debating on, cuz this helmet is small for it's size. So I'm glad I got both of us mediums cuz a small wouldn't have fit either of us. Having said that, my wife loves hers, she says it's comfortable, she can see good, it looks awesome, all good things. I really like mine as well....I just need the cheek padding to break in some more and then I'll be set. The hardest part is getting the helmet on & off, but once it's on it's good. Since the helmet is built narrow instead of round it is harder to get on, but once it's on it feels like a normal round helmet (so it's just the initial opening that is tight). It is decently air tight, but you still get some air in your eyes even with the vents closed. But you can go 100+mph still without feeling like there is too much air making it's way in. I will say that this helmet, due to it's shape I'm sure, cuts through the wind better than any helmet I've worn before. My bike doesn't have a windshield and I don't have a problem with a lot of wind resistance in my face with this helmet like I do with my other helmets, so it is definitely more comfortable/stable at higher speeds, which is awesome. Shout out to Jim@MotorsportFreaks for helping me with my order. He was great to work with and allowed me to customize some stuff that other stores may not have been so willing to do.
Let customers speak for us